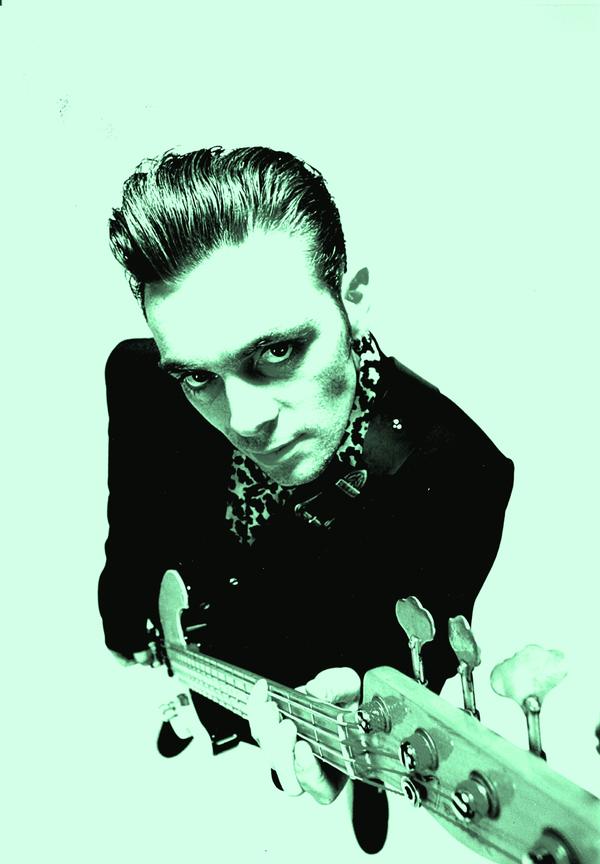 > Band members
-------------------------------
Gary Day: vocals / bass
Alain Whyte: guitar
Alan Wilson: guitar
Hodges: drums
> Discography
---------------------------------
Rigormortis Rock
Vinyl Japan JRT9 [1996]
Reissue on CD on Rock-It Records [2000]
The Gazmen were formed around the charismatic personnality of Gary "Gaz" Day, known for his collaboration with many influential bands, notably The Frantic Flintstones, The Sharks, The Nitros, The Caravans without forgetting his stint with popstar (and rockabilly afficionado) Morrissey.. The rest of the band was basically The Sharks with the addition of Morrissey's guitarist, Alain Whyte. They played a traditionnal psychobilly close to the Sharks (not very surprising) and the early Meteors, Day's voice reminding the great Nigel Lewis, but with a fuller sound.
They released one ep on Vinyl Japan in 1996, later reissued in cd due to Day's popularity in Morrissey's band. Some of the songs included on this ep were part of the set when Gary was in the Sharks. More songs were recorded but never saw the light of day. The line-up later evolved, including Pug from the Frantic Flintstones and Stuart from the Guana Batz.
They appeared at different all dayers including one Big Rumble I guess.
They were a very good band and you can only regret they never released a full album.