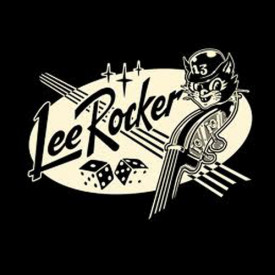 Cat Tracks ep [2012]

Stray Cat Strut, Rock This Town, Runaway Boys, Sexy & 17

Digital only
The title says it all. Four of the best and the most successful Stray Cats songs re-recorded by Lee Rocker and his band. They manage to recreate the sound of the Stray Cats early albums perfectly. I don't know if Rocker plans to record more Stray Cats songs in the future but it'd be good to hear him re-cut "She'll Stay Just One More Day" and "Drink That Bottle Down" as he's a far better singer today.

Fred "Virgil" Turgis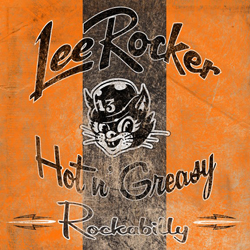 Hot'n'Greasy Vol.1 [2012]

Rebel - Crazy When She Drinks - Black Cat Bone - Say When - Texarkana To Panama City - . Stray Cat Strut - I'll Cry Instead - One More Shot - Blue Suede Night

A collection of live songs recorded at concerts and radio broadcast . The sound is very good, the performance perfect and the setlist perfect with songs taken from Bulletproof, Black Cat Bone and Racin the Devil and a cover of Stray Cats Strut. Nice addition to your collection. According to Rocker there'll be two more volume released in the forthcoming months.
Fred "Virgil" Turgis


Last Train To Memphis [2012]
Upright records
Rockabilly Boogie – Night Train To Memphis – Slap The Bass – Twenty Flight Rock – Wild Child – Honey Don't – That's Alright Mama-Blue Moon – Tear In My Beer – Lonesome Tears – Built For Speed – So Sad – All I Have To Do Is Dream


Covers albums usually don't thrill me, that's the reason why I didn't expect much from this one. But Lee Rocker's latest effort. was a surprinsingly good surprise. First he has the good idea to keep it short : twelve tracks like in the good old days of vinyls. Rock'n'roll albums are not made to be long. Then he manages to stay true to this classics and make them his own in the same time. With the help of his sister on some backing vocals, a great band, innovative arrangements and an instrumation that goes beyond the drums/double bass/guitar format, like a dobro or a banjo on the Stray Cats' Built For Speed, he gives to this songs that you've heard a thousand times a totally new approach. He manages to make them sound fresh again.
Vocally, Rocker's is on top form and especially shines on the more country tinged tunes, like Hank Williams' Tear In My Bear. The surprise, but that's a good surprise, also comes from softer tunes like the Everly's So Sad and All I Have to Do is Dream.
And when he rocks he takes no prisonner like on the Burnette's Rockabilly Boogie. The sole self penned tune is Slap That Bass. As the title indicates its a slap bass driven rockabilly number with jazzy guitar licks.
There's no mistakes, although the credits read Lee Rocker on just one track, this album is 100% his own.


Fred "Virgil" Turgis