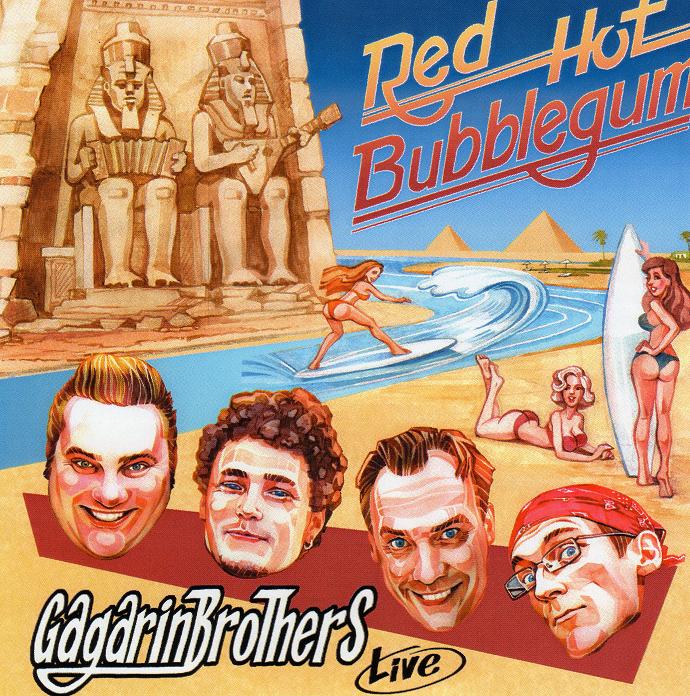 Red Hot Bubblegum – live

Here's the kind of album that should be given to anyone who feels sad and stressed. In a few minutes, the Gagarin Brothers (from moscow) are able to put a smile upon the face of the saddest man on earth. Their music is a mix of twist, rockabilly, rock'n'roll with a rockin' Slavonic accordion and propelled by a psychobilly slap bass. By certain aspects they remind me of the legendary Leningrad Cowboys. The way they play those Rock'n'roll classics (Johnny B-Goode, Rock Around the Clock, It's Now or Never, Only You, Love Me Tender… nothing really obscure) is highly entertaining and personnal and one can hear in every number they play the joy they have to put new life in these classics. Of course it's not totally flawless but to tell you the truth, it doesn't really matter.
This album will not change the face of Rock'n'roll but if you want to party, this one is for you. If the Gagarin Brothers ever play a gig near my hometown, I'll be the first to go and have fun with them, in the meantime this album is the best way to have them in your living room.

Fred "Virgil" Turgis